Female Artistes Support Gillian Chung
Well, a lot of Female Artistes have being interview and voicing their opinions on Gillian Chung's interview. Their opinions are in stark contrast to some netizens who have being extremely vocal and vicious towards Gillian Chung's plight.
JJ Jia

JJ Jia expressed that she feels Gillian regrets what she did, so people should forgive her. We are basically human and everyone makes mistakes. Who hasn't regretted something they did. On asked about whether Gillian was "naive" to take those pictures, JJ Jia remarked "To be fair, I find it pretty dumb, we must be extremely careful on such things. I feel after this incident, many people will not do that now."
Kary Ng


Kary Ng did not see Gillian Chung's interview but said the incident must have being tramatic for Gillian Chung. Regarding netizen's attacking Gillian, Kary express that Everyone has their own individual opinion, however to come out like Gillan Chung did and explain her side of the story already wins her respect and she feels Gillian is very couragous.
Ella Koon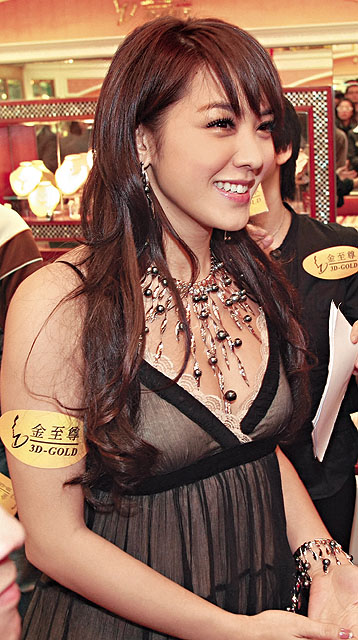 Ella Koon was delighted that Gillian Chung no longer entertains any idea of sucide. She supports her totally and feels that the netizens should leave Gillian alone. Everyone should see that Gillian is very brave to do the interview.
Tracy Ip
Tracy Ip hopes everyone supports Gillian and express she is very brave